World Health Organization
The World Health Organization (WHO) is a specialized agency of the United Nations that is concerned with international public health. It was established on 7 April 1948, headquartered in Geneva, Switzerland. Its current priorities include communicable diseases, in particular HIV/AIDS, Ebola, malaria and tuberculosis; the mitigation of the effects of non-communicable diseases; sexual and reproductive health, development, and aging; nutrition, food security and healthy eating; occupational health; substance abuse; and driving the development of reporting, publications, and networking.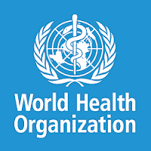 Impinj
Impinj, Inc. is a manufacturer of radio-frequency identification (RFID) devices and software. The company was founded in 2000 and is headquartered in Seattle, Washington. The company was started based on the research done at the California Institute of Technology by Carver Mead and Chris Diorio.[2] Impinj currently produces EPC Class 1, Gen 2 passive UHF RFID chips, RFID readers, RFID reader chips, and RFID antennas, and software applications for encoding chips, and gathering business intelligence on RFID systems.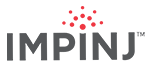 RTTS
Established in 1998, RTTS is a niche player capable of delivering end-to-end system integration and software solutions for real-time environments in the defense sector which demand extreme levels of performance reliability and robustness. Over the years, RTTS has delivered a number of cutting edge products and embedded systems and software for defense applications. RTTS combines system integration and software capabilities across multiple platforms and operating systems to deliver a range of high quality products and subsystems designed and tested to perform under the most severe of conditions.